Moving? This Is How You Make Your Move Smoother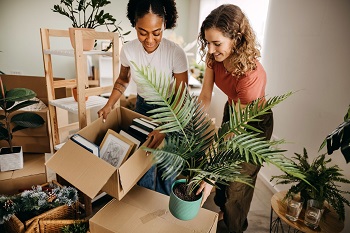 By Julie DeLong, A-1 Freeman Moving Group
When you happen to be in the process of moving or going to be moving soon, you're most likely aware that lots of work goes into it. From sorting through and packing your belongings to selecting a
moving company in Austin
and preparing everything for your new house, moving isn't a small job.
For moving day, the last thing you desire is for anything to not go well. Keep reading for several ideas on what you can do beforehand to ensure your move goes as smoothly as possible.
Seven Things to Carry Out on Moving Day to Help It Go Smoother
Be certain someone can be available: You or a trusted adult will need to be available for the entirety of the move to sign moving company paperwork and supervise the move. This will help sidestep any confusion or miscommunication between you and the professional movers in Austin. The movers will also welcome having someone available to answer any questions and provide directions.
Clear the walkway: Be certain there is an unhindered walkway heading to the front door so that the moving team might simply maneuver cartons and home furnishings in and out. Also, get rid of any tripping hazards both outdoor and indoors. This shall help avert any falls or injuries.
Review the home: As soon as the professional movers in Austin arrive, walk about the home with them and point out all belongings of special importance or belongings which won't be transported on the moving van. If you have any special belongings you are going to transport with you on the move, be certain they're packed up and ready to go. This includes items such as jewelry, important documents, as well as family heirlooms. This will ensure that these belongings are handled with care and that nothing is forgotten. After the professional movers in Austin have completed loading the moving truck, do a second walkthrough of the home to be sure all items are accounted for.
Have a plan: Creating a general plan for where you want to place things in your new house will make the moving process much less hectic. Make sure to label every box with its contents and the room it belongs in so the movers will be able to easily put everything in their proper place. On moving day, you'll want to have a few essentials set aside, for example snacks, drinks, toiletries, as well as a change of clothes. Think about creating a moving day survival bag. Put these things up in a bag or box so that you can quickly locate them whenever you need them. Also, be sure you understand what moving related tasks need to be completed and when. Creating a timeline will help keep things moving smoothly.
Think of a plan for kids and pets: If you have kids and/or domestic animals, it's essential to make a plan for them on moving day. Make arrangements for someone to babysit them, so they won't be in the way of the professional movers in Austin.
Check in with your neighbors: If you have close neighbors, it would be polite to let them know that there will be a large truck parked on the street and that there may be a bit of noise and commotion throughout the day. This might help sidestep any possible issues or inconvenience.
Get moving permits: Depending on your town or homeowners' association, you may require a permit to park the truck in front of your home. Talk with your local authorities to find out if this might apply to you.
Need Assistance Getting Started?
Moving day is a chaotic and sometimes stressful time. But by using these tips, you can make the process less complicated – both for you and your movers. A-1 Freeman Moving Group in Austin is here to help you each and every step of the way. We're America's leading moving company in Austin, with almost five decades of experience moving people smoothly and efficiently. Let us take some of the hectic-ness out of moving day for you – call us today!
Request a free quote