Thoughts for Moving in the Summer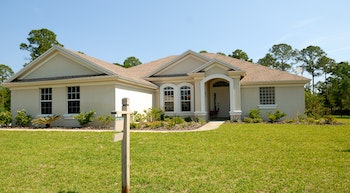 By Julie DeLong, A-1 Freeman Moving Group
No matter what time of year, moving is stressful. Yet
moving to Austin
in the summertime can come with unique concerns and obstacles. Make sure you are ready for a summer move and all the issues that come with it by reading on…
Try to Enjoy the Summer
The summer months are the ultimate time to be out in the open, enjoying the weather and the numerous summertime activities. The last spot most people wish to be on a nice summer evening is indoors packing their things for an forthcoming move. Therefore, take the time now to make a schedule including time for both packing and summer recreation. Simply by balancing your moving tasks along with some exciting summertime functions, you will still get to enjoy the season. And, should you have kids, attempt to involve them in activities in both the new and old location, especially if you are moving halfway through the summer.
In case you are moving a long distance, try to time the move in order to enable you to have some fun times along the way. After the professional movers in Austin have packed up your old house and are on course to your new home with your belongings, take time to play vacationer, assuming the delivery schedule allows it. You may have time for an entire family vacation or at the very least one or two excursions as you go along, however in either case, you will have a good break just before being required to stress about unpacking and settling into your new residence and city.
Plan Ahead & Have a Backup Plan
Summertime is peak moving season, particularly for long-distance moves, therefore do not delay in calling a professional mover in Austin. The further out you schedule, the more likely you are to receive the dates that you would like. And keep in mind that a last-minute change on your side, such as a change in the closing date on the new residence, could lead to a big delay, as the moving company in Austin will need to reorganize their entire schedule to support your new dates. So, you may find yourself needing to wait for a semi-truck and also driver to be available.
Creating a backup plan is recommended. Moving in the course of peak season implies that just about all trucks are frequently at capacity. Whilst moving companies do everything that they can to ensure that dates are fulfilled, from time to time delays can take place. Make sure that items that you can't do without, including medicines and your numerous chargers, are with you and not packed up away in the moving truck. Perhaps bring one or two extra sets of clothes together with you, just in case, and be willing to run out to a dollar store and get a few low cost plates and utensils, if needed.
Sure, It's Sizzling
Moving in the summertime will definitely be hot. Be sure that the items that you are sending on the moving truck can withstand the heat for the amount of time that it will take to get the items from your old house to the new residence. Anything that can melt, like candles or records, really should travel in your air-conditioned vehicle. Additionally, it's a bad idea to transport anything that is damp in the moving van. These items could mold and make a health risk.
Finally, it's essential to care for yourself and your family members if moving in the summertime. Stay hydrated by taking numerous water breaks and wear sun block or perhaps avoid the sunlight as much as possible. The last thing that you need is to need to take a trip to the nearby Emergency room because you got too hot while moving your items in the hot sun.
But, have no fear, although a summer time move can be tough, you are going to in due course get everything unpacked in your new home. Take the time to savor various summer activities and take a look at your new town and before you know it, fall is going to be settling in.
If you're prepared to move, A-1 Freeman Moving Group in Austin would love to assist. Get hold of us today!
Request a free quote